Accredited Buyer Representative – ABR
The Accredited Buyer Representative (ABR) professional designation is the measure of excellence in buyer agency services. Although more than two million people in the United States are licensed to sell real estate, fewer than 1 in 500 have the higher skills necessary to earn the ABR designation.

As an ABR designee, Arizona Real Estate Broker, Christine Luna, will fully represent YOU, and safeguard YOUR rights in the purchase of Arizona real estate.

Do I Need An Accredited Buyer Representative?
Buying a home is likely one of the most important purchases you'll ever make. By tradition, all residential real estate agents represented the home seller. That was true of the "listing agent" who marketed the home for sale, as well as the agent who found the buyer. That agent – who helped the buyer find the right home – actually worked for the seller as a "subagent" of the listing agent. Under that traditional system, all agents were legally bound to represent the seller and the buyer had NO representation!


Buyers Now Have A Choice.
Buyers no longer need to represent themselves during the home search and purchase while all agents legally represent the seller. Smart Arizona home buyers today can receive undivided confidential representation by hiring Christine Luna, as their Accredited Buyer Representative. In fact, 71% of home buyers surveyed in a recent Gallop Poll for the National Association of Realtors said they would use a buyer's agent next time they purchased. Now you, like the seller, can have someone on your side looking after your best interests throughout the entire process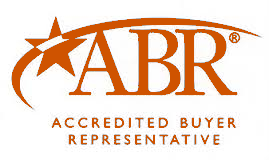 How Can An Accredited Buyer Representative Help Me?
A buyer's agent owes the following duties to their home buyer:
– Loyalty
– Disclosure
– Diligence
– Accounting
– Confidentiality
– Reasonable Care
– Obedience
These responsibilities are defined by the REALTORS Code of Ethics, Arizona state law, and general principles of agency law.


Who Needs An Accredited Buyer Representative When Buying Arizona Real Estate?
To ensure you're buying smartly, you need a buyer's agent when purchasing Arizona real estate. If you're a first-time buyer, relocating, or unfamiliar with the Metro Phoenix real estate market, or buying for investment and need negotiating help, you'll be best served by a buyer's agent who puts your interests first. Luna Realty can help.



Can A Seller's Agent Or Subagent Truly Help Me Buy Arizona Real Estate?
Without a buyer's agent, you're legally on your own. The seller's agent or subagent is, in fact, working for the seller and is the seller's legal representative. It is true that, a seller's agent or subagent can offer buyers some services, including an overview of available financing, calculation of costs, and presentation of your purchase offer. However, what a seller's agent cannot do is disclose to the buyer information not in the best interest of the seller, for example, an opinion of the home's real value or what price and terms the seller would accept. By effect of law, the seller's agent or subagent must negotiate on the seller's behalf and may not withhold information that could strengthen the seller's bargaining position. That means you, as a buyer, must not disclose to the seller's agent or subagent any information, personal or financial, that could possibly be used against you.


How Does One Become An Accredited Buyer Representative in Arizona?
The Accredited Buyer Representative (ABR) professional designation is achieved through a procedure established by the National Association of Realtors. This procedure includes advanced education, testing, and submittal of evidence in acting as an unaccredited buyer's agent in multiple transactions. In addition, designees must be sponsored by current ABR professionals to vouch for their abilities, ethics and professionalism. Fewer than 1 in 500 real estate agents have earned the ABR professional designation.


What Will An Accredited Buyer Representative Cost Me?
The real question may be, "What will it cost me if I don't use an Accredited Buyer Representative?" Purchasing an Arizona home without buyers' representation is possibly the biggest financial risk one can take. A buyer's agent will guide you step by step in the process to avoid potential mishaps. Failure to discover the actual value of the property or defects in the property itself can be very costly mistakes. With a buyer's agent you can freely ask for advice, and Christine acts proactively to discover foreseeable problems.


A word from Christine on Who Pays the Buyer's Agent Fee in Arizona?
I do NOT charge a fee to my Luna Realty buying clients for services as an Accredited Buyer Representative when purchasing Arizona real estate. The fee is paid from the normal seller's commission. Now, even though the fee is paid by the seller, the seller is informed in writing that I represent, exclusively, the interests of my buying client. That, I, in my capacity as an Accredited Buyer Representative, in no way owe any duties to the seller. As a result of my ABR status, my buying clients enjoy the security of knowing that they have a highly qualified professional representing them, instead of the seller.



Accredited Buyer Representative, ABR, in Phoenix Arizona. Helping families in Phoenix, Scottsdale, Gilbert, Chandler, Mesa, Tempe, Queen Creek, Maricopa, Ahwatukee, Gold Canyon, Apache Junction, and Fountain Hills.